Communities of Data: A Coral Project Hackathon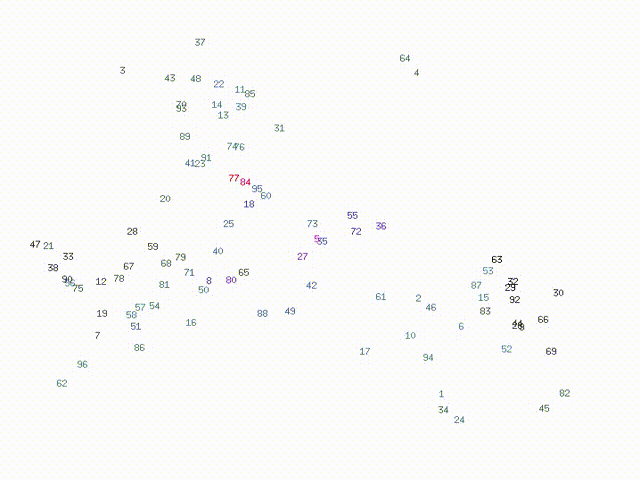 The Washington Post
1301 K Street NW, Washington D.C. 20071
Saturday, May 7th
9am-5pm
Lunch will be provided
Event hashtag: #coralhacks
Click here to read our Code of Conduct.
This event is invite only. The application period has now closed, read on for how to get in touch with us.
The internet has a people problem.
Many online communities are fragile, toxic spaces. Some people have given up on engagement altogether. But we believe that healthy online communities can exist, given the right systems and tools.
We're running a one-day hackathon for people who enjoy digging around with data and creating engaging data visualizations.
The event will be centered around our first open-source tool, Trust, which allows people to filter and tag huge amounts comment data via APIs. It enables users to find the best and worst contributions in highly specific contexts, and to identify previously unknown connections between them. See Trust in action.
We'll provide a corpus of real comment data, a huge selection of APIs, an amazing variety of co-conspirators, and an inspiring challenge: use data science and visualization to improve some of the worst spaces on the internet.
Some of the tasks you might choose to take on:
• You could import new data to our Trust system, adapting it for use in GitHub, WordPress, Twitter, or somewhere else
• You could figure out apply data-science libraries to comment data in order to produce new insights
• You might create stunning visualizations to guide community members to the best and worst contributions
The hackathon is invite only. Applications have now closed; however, if you think you should be there, email our Project Lead to explain why.
We're The Coral Project, a Mozilla Foundation collaboration with the New York Times and the Washington Post. Read more about us here.
If you have any questions about Communities of Data, drop us a line.
Your safety is important to us. This is our public commitment to doing all we can to ensure it. Please read this; printed copies will be made available at the event.
Until the event begins, we consider it a working document. If you have suggestions or feedback, please email coralcommunity@mozillafoundation.org.
—
We expect everyone at the event to abide by this Code of Conduct.
The Coral Project is committed to providing a welcoming and harassment-free environment for participants of all races, gender and trans statuses, sexual orientations, physical abilities, physical appearances, and beliefs. We've written this code of conduct not because we expect bad behavior from our community, but because we believe a clear code of conduct is one necessary part of building a respectful community space.
Event participants agree to:
Be supportive of each other. Offer to help if you see someone struggling or otherwise in need of assistance (taking care not to be patronizing or disrespectful). If someone approaches you looking for help, be generous with your time. We have people at the event from different disciplines and walks of life, please remember that we all have ideas to share.
Take care of each other. Alert a member of the hackathon team if you notice a dangerous situation, someone in distress, or violations of this code of conduct, even if they seem inconsequential.
Be collaborative. Involve everyone around you in conversations, and group exercises. Give others room to speak, especially those who speak less frequently. Encourage the opinions and advice of everyone around you.
Be generous and kind in both giving and accepting critique. Critique is a natural and important part of our culture. Good critiques are kind, respectful, clear, and constructive, focused on goals and requirements rather than personal preferences. You are expected to give and receive criticism with grace.
Be humane. Be polite and friendly in all forms of communication.
Be open. We hope this hackathon offers people the opportunity to interact with others whose experiences are different from their own. Go out of your way to understand other people's values and perspectives. Ask questions instead of announcing verdicts. Never assume that your situation is universal, do not fall back on hierarchy when making decisions.
Respect people's boundaries.
Do not make it personal.
Unacceptable behavior: We are committed to providing a welcoming and safe environment for everyone. Refrain from demeaning, discriminatory, or harassing behavior and speech. Harassment includes, but is not limited to: deliberate intimidation; stalking; unwanted photography or recording; sustained or willful disruption of talks or other events; inappropriate physical contact; use of sexual or discriminatory imagery, comments, or jokes; and unwelcome sexual attention.
How to report a problem
If you feel that someone has harassed you or otherwise treated you inappropriately, please alert any member of the hackathon team in person, via our safety number at (929) 266-3919 or via email at coralcommunity@mozillafoundation.org.
If any attendee engages in harassing behavior, the hackathon organizers may take any lawful action we deem appropriate, including but not limited to warning the offender or asking the offender to leave the event.
(If you feel you have been unfairly accused of violating this code of conduct, you should contact the conference team with a concise description of your grievance; any grievances filed will be considered by senior members of Mozilla's Coral Project team.)
Above text is licensed CC BY-SA 4.0, adapted from the SRCCON code of conduct and The Coral Project code of conduct.